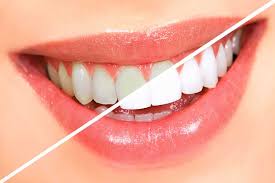 Here at Pimpama City Dental Centre we use Zoom whitening. This is a specialized product made by Philips to ensure the best possible results for our patients.
In case you weren't aware, teeth whitening is a treatment that uses bleaching products to lighten the colour of your teeth. It can also create a whiter appearance for your entire smile.
Over the years, it is normal for your teeth to discolour and stain. Everyday activities such as dietary and social habits can have a significant effect on the colour of teeth. Foods and drinks such as coffee, tea, soft drinks, berries, and wine can lead to tooth discolouration. Smoking and certain medications can also affect the colour of your teeth.
The treatment process is quite straightforward. A high strength whitening (hydrogen peroxide) gel is applied to the teeth and broken down by a LED heat lamp. This allows oxygen to enter the enamel and dentin to remove stains or discoloration without damaging teeth. In general, you can expect treatment to take between 60 minutes to 1.5 hours. Treatment time is much less than using at home whitening kits which ask for a lot of commitment from you over a period of weeks.
In chair whitening can lighten your teeth up to eight shades whiter. It's easy, convenient and you get to sit back, relax and watch Netflix!
If you're interested in booking an appointment for whitening don't hesitate to contact us!