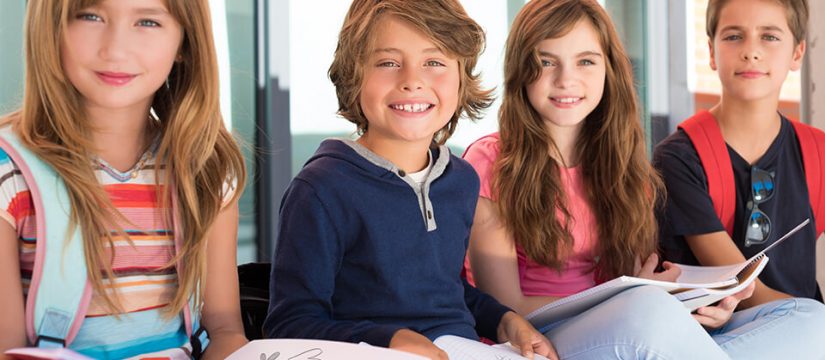 Nurturing our children's teeth and oral health during all stages of development, from baby teeth to permanent teeth is an important factor in the child's overall health and wellbeing. Teaching your children the importance of brushing and caring for their teeth from a very early age can instil these behaviours into them for a lifetime.
According to the Australian Institute of Health and Welfare, more than half of 6-year-olds have some decay in a baby or permanent teeth.
As soon as a baby begins to cut teeth it is important to begin brushing and caring for them. Although they are baby teeth they, will remain with your child until about 5-10 years of age so keeping them healthy will prevent any unnecessary dental treatment. Research suggests that children with healthy teeth are happier, have higher self-esteem and perform better in school.
From about 2 years of age, your child will be ready to visit the dentist for the first time. Parents can help to prepare their child for their first visit by explaining what will happen and getting the child to practice opening their mouth for when the dentist checks their teeth. Starting from a very young age familiarises them with the dentist and ensures they development a positive attitude towards dental treatment. At the first appointment, the dentist will usually just count the child's teeth and let them have a ride in the dental chair. Keeping this visit fun and engaging will make the experience positive for the child.
Early and regular dental check-ups also help us to detect any issues early on and monitor the child's oral health. If decay is left untreated it can sometimes mean the tooth may need to be removed and this can cause crowding issues when the adult teeth emerge. These visits can also allow the dentist to monitor signs of crowded, crooked and missing teeth which may require future orthodontic treatment.
The Australian Government Department of Health currently provides dental benefits for eligible children, aged between 2-17 years old. The Child Dental Benefits Schedule (CDBS) covers a range of services including examinations, x-rays, cleaning, fissure sealants, fillings, root canals, and extractions. Eligible children can access a benefits cap of $1000 in a 2 calendar year period. Here at your local Pimpama dentist, we will bulk bill treatment for all children covered by CDBS.